I had a dream last night that I was suddenly staring into the bright, beautiful face of a 7-year-old Quin. When, in the midst of my dream, I realized that the past 6 years had absolutely flown by, I called Quin over and made him stand in front of me.
"Son, mommy doesn't want to scare you, but come here" I said. I grabbed his face and held it right in front of mine with both hands. As I studied every square inch of his face . . . his bright blue eyes, red eyebrows, sweet little freckles, and pearly white teeth . . . . tears streamed down my face.
"What's wrong, mommy?" he asked.
"Nothing, Quin. Nothing at all. I just want so badly to remember everything. Every single thing about what you look like right now – forever."
Even as I type this, tears stand in the corners of my eyes, threatening to fall. I've had broken relationships, painful losses, and stinging disappointments in my life, but nothing – and I mean NOTHING – has broken my heart like becoming a mom. I feel like a walking pile of mush all day every day. And though at times I feel like you could knock me over with a feather, it's a lightness and a vulnerability that somehow feels just right. I love the way Quin has made me a more tender, loving, sensitive, and compassionate version of my former self. Is this what it is to grow up? It's not nearly as bad as they say. 🙂
So, on the subject of my ever-breaking heart, Quin received his first haircut on his 7 Month birthday a few weeks ago. As much as Stan and I wanted to put it off forever, it became painfully obvious that it was high time he get a trim. Not only was he constantly mistaken for a girl (we honestly didn't care too much about that), but his hair was literally stabbing his eyeballs all day long and his fat little hands were constantly on his forehead in an attempt to clear hair from his eyes. It was the cutest thing ever – but we want our boy to see! We were left no choice. But if we had to do it, by gosh we were going to have some fantastic pictures to document the event! 🙂 Without further rambling, please enjoy Quin's first haircut . . .
I was amazed at the job Stan did! What a great barber! The "before":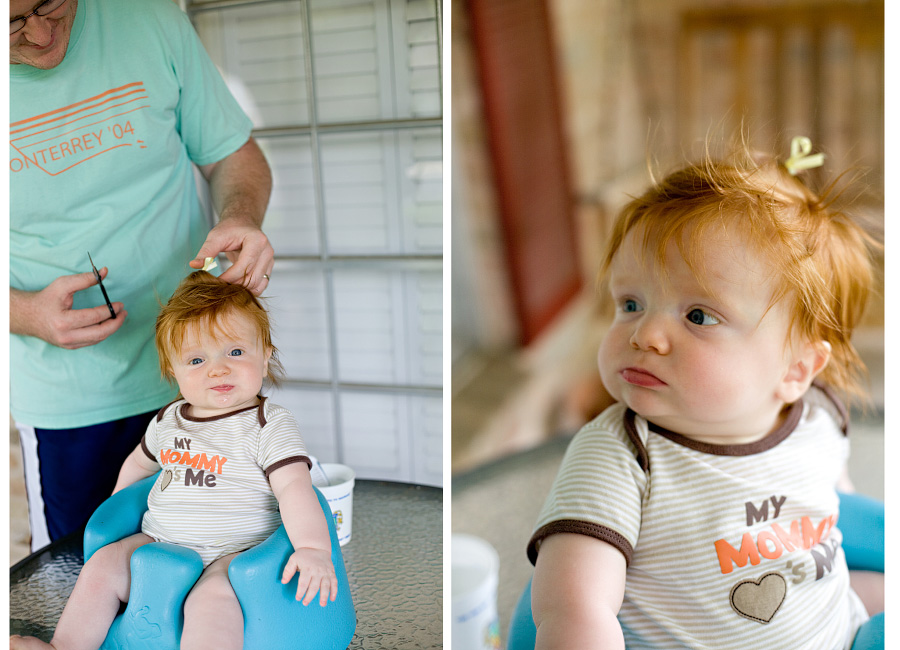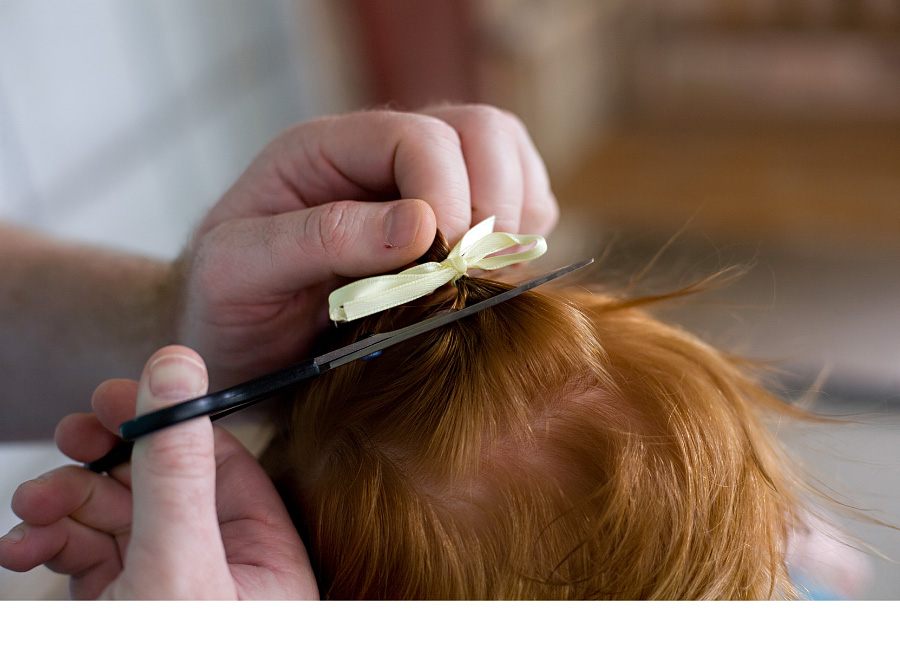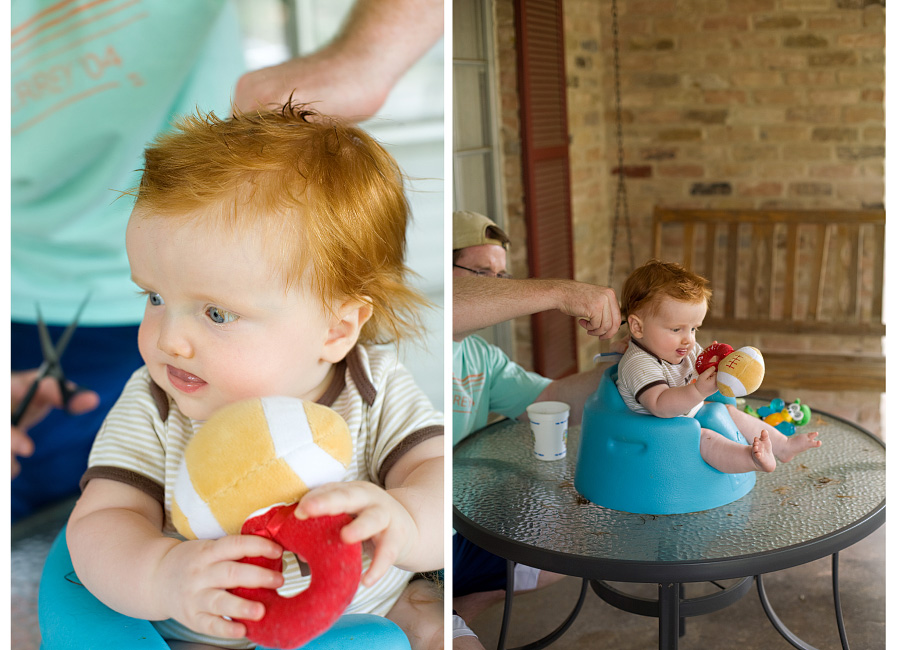 Yes, our 7-month-old required detangling spray. 🙂
Then things started heading downhill . . . poor Quin.
It wouldn't be a "first haircut" without some tears, right?
Friends with Daddy again! The "after". What do you think? I love these boys so much!!