Well, after a LONG blog hiatus, here I am with Ross and Hallie's reception pictures, as promised! FYI, if you came by the blog in the past week or so, you may have noticed it was, well, GONE . . . looooong story short, my hosting situation got all messed up and my blog was without a home. But thankfully, we should be mostly on the mend now (though you may see some posts without pictures) and I'll be hitting ya with as many blog posts as I can fit in before popping this sweet little baby out! 🙂
Anyway, on to the wonderful Ross and Hallie! Hooray!
Their first dance was super cute and the two of them smiled through the whole thing (except when they were kissin' – haaaaay)!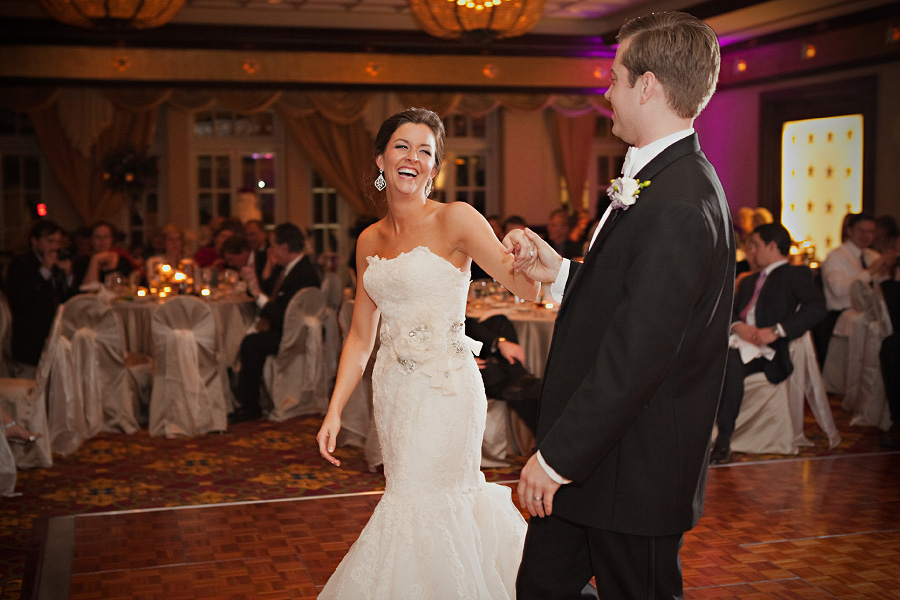 We love shooting at the Stephen F. Austin Hotel. It has gorgeous decor and ambiance and the details Hallie picked looked so classy and bright in this space.
Okay, this was the BEST idea! Flavored popcorn as favors for their photographers guests. 🙂 YUM! Hallie even picked one flavor specifically for me the pregnant ladies attending her wedding: Dill Pickle. It was out of this world!
Congratulations to Mr. and Mrs. H!