Oh man, these guys are truly awesome.  Since you don't know them, suffice it to say that the pink flamingo details and life-sized cardboard cutout from their engagement session, which was on display at the wedding, are a perfect reflection of just how fun and hilarious these guys are. How is it that I get the best couples in the world?! No, really – I do. 🙂
Congrats, Kara and Nathan! We loved capturing your gorgeous wedding for you.
June 16th, 2012 | The Winfield Inn | Kyle, TX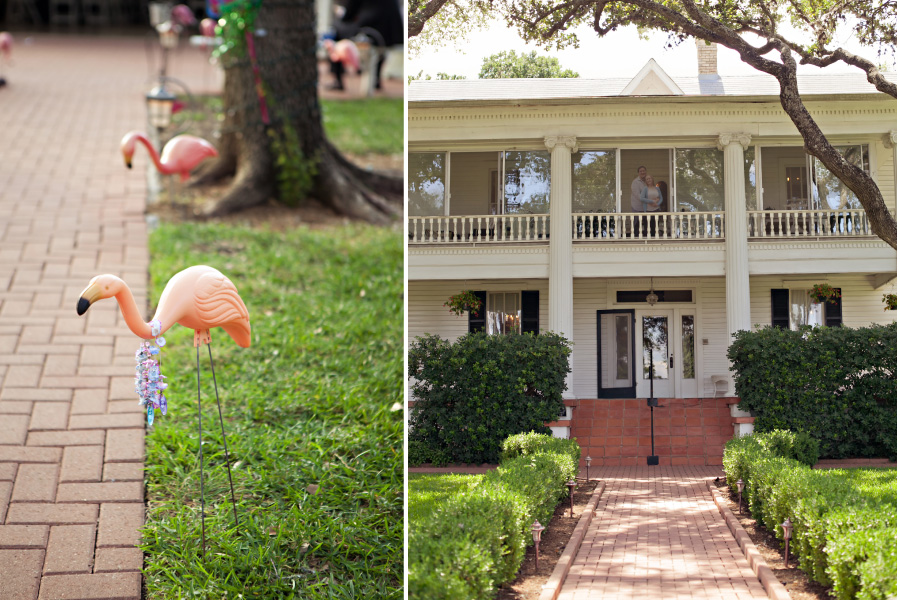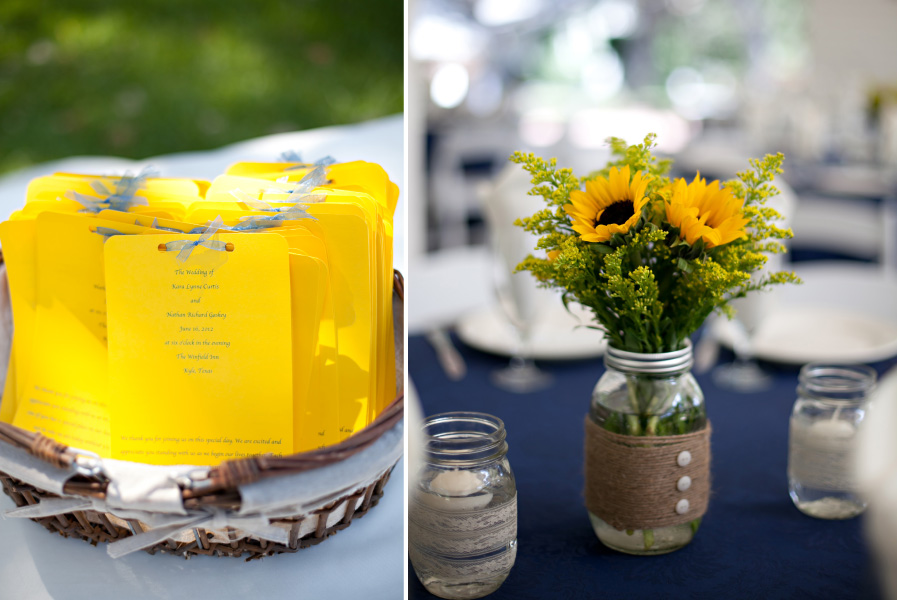 Kara and Nathan opted not to see one another before the ceremony, but Kara wanted a little hand-holdey time with her man . . .  SO cute!
This was awesome . . . .  Nathan's caught the garter at ELEVEN weddings!! Well, he was able to find EIGHT of them, so we loaded up Kara's leg and Nathan removed all 8 and tossed them! It was so fun!
K&N crowd-surfing!! 😉
Oh, Nathan, you're wonderful!