Here it is . . . our last wedding before the arrival of our baby boy! We could not have asked to go out (on maternity + paternity leave
) on a better note!
Our lives have been so enriched over the past year by our getting to know our sweet friends and across-the-street neighbors, Catherine and Jacob. These two are just wonderful together and we were so honored when they asked us to capture their big day for them. It means SO much when we get to be a part of our friends' weddings and we LOVE shooting them!
Jacob and Catherine's gorgeous wedding and reception both took place at Barr Mansion in Austin. Every detail of their day was beautifully overseen by Beth Walker and her crew from 36th Street Events and the incredible floral arrangements were put together by the very talented Monique Capanelli with Articulture Designs. J&C picked such an awesome team of professionals, which made the day that more smooth and enjoyable . . . thanks to everyone involved!
Jacob and Catherine: Photographing your wedding day was such a huge honor for Stan and I. We cannot thank you enough for including us and trusting us to capture all of these awesome moments and more! We love you tons and hope you're having fun in Morocco. We've been picking up your mail, as promised, and only opening the really fun-looking wedding gifts!
Some of the gorgeous details of their wedding . . . .
OH, and Catherine found this AMAZING lady on Etsy who custom designs cake toppers to look exactly like the bride and groom – soooo cute! (I'll get the girl's info from Catherine and post it here asap!)
Catherine has such an amazing sense of style and she's so uniquely beautifully and elegant.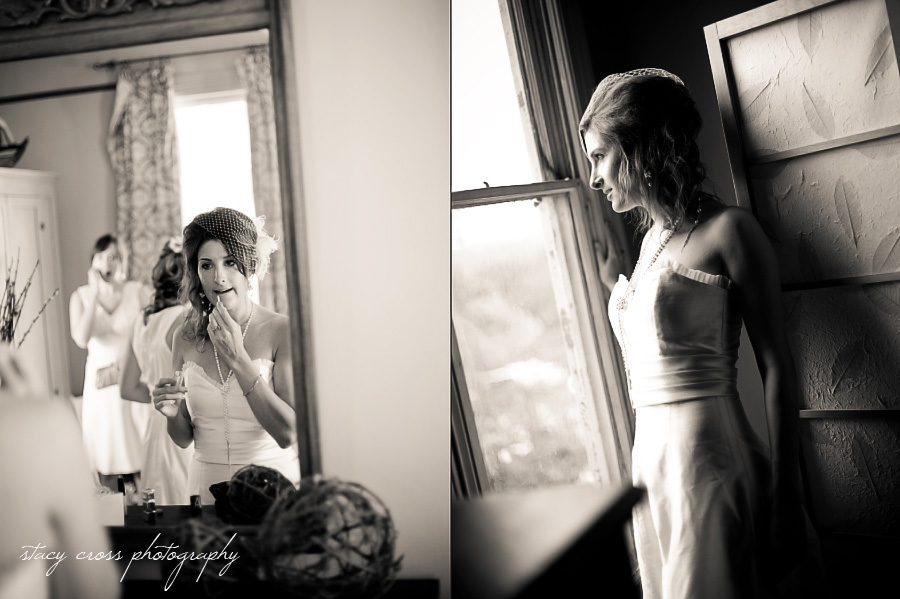 I ADORE the way that Catherine's mom is looking at her as she gets ready.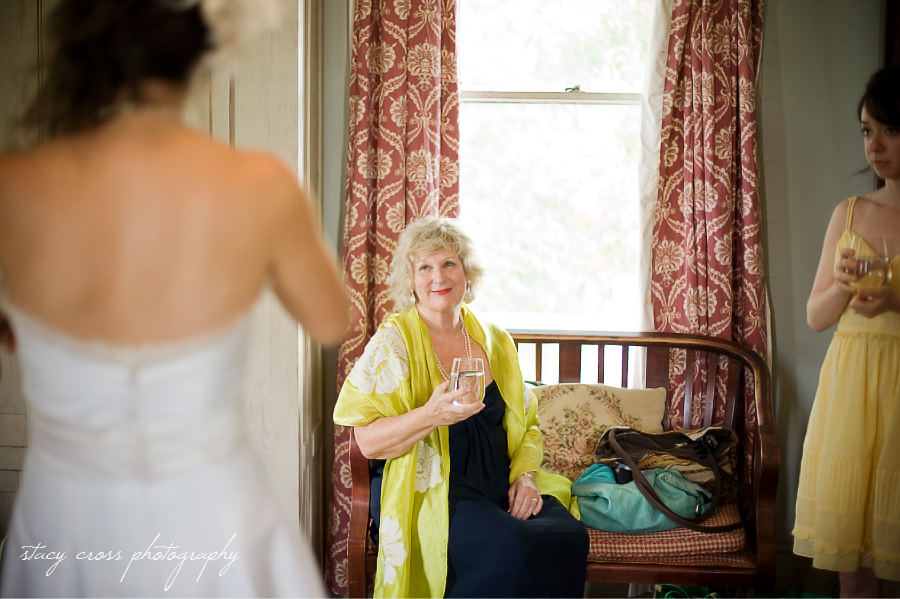 Catherine – I don't need to tell you how cute you are, do I?!
I am such a sucker . . . for seer, that is!
Every one of these girls rocked the canary like it's going out of style!
Wow . . . just wow.
During the ceremony, a butterfly came and landed on Catherine's stunning dress. You could hear gasps of amazement from everyone in the audience, which were quickly followed by about five million camera clicks. I think we got a pretty good shot on the right here!
One of my favorite things about a wedding is watching the groom's face as he looks at his bride and Jacob was as sweet as he could be!
Oh happy day!
This is Jacob's fantastic brother Tucker giving a toast . . . what a cool guy! Tucker: thanks for giving Stan lots of good law school advice – you're the bomb!
I want to marry this picture . . . . but I won't . . . . cause that's weird . . . . and I'm already married.
Hahahahaha – YES!
Colin – we really like you, dude!
Congratulations, you guys!